Mornin'!
I am James Quinlan Meservy
Fantasy Author Extraordinaire,
Creator of Creatures,
Embellisher of Events,
And Firebrand "Stories that Kindle Imagination"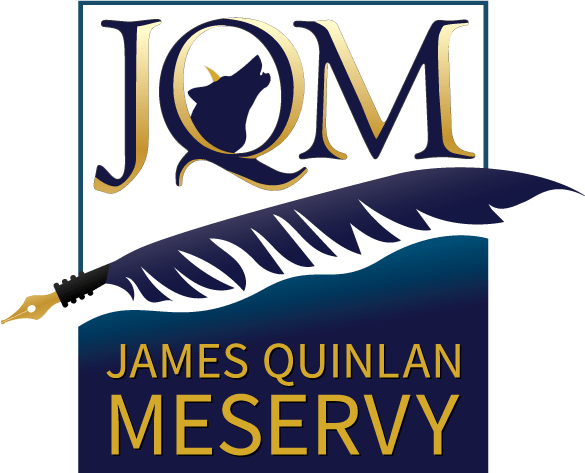 I wanted to take a moment of your time and share my thoughts on newsletters or reader groups, as they are occasionally termed. I am not a big fan of newsletters, personally, I rarely subscribe to newsletters, rarely open newsletters when I receive one in my inbox, and rarely try to increase my number of subscribers, so my thoughts on the subject should be taken with a grain of salt, for despite reading about and learning about the importance of keeping an active newsletter, I have a hard time getting excited about newsletters. And that is what I want to discuss, my mindset on newsletters specifically and marketing & promotion in general.
While I served as a professional District Executive for the Boy Scouts of America a few years back in Wyoming, my greatest asset in working with adult volunteers was my enthusiasm for the youth programs supported by the BSA, how participating in those programs as a youth positively influenced my life, and how the values of the Scouting movement could positively influence the lives of today's youth.
I lack that enthusiasm in my newsletters and my other marketing & promotion endeavors. And that is the personal challenge I am working on at present, finding a way to become enthusiastic about newsletters, finding my voice in a newsletter I can be excited about.
One thought that struck me from this recent month of posts about NLs was to write a newsletter to a specific friend. It should come as no surprise to anyone familiar with me and my Facebook presence that fellow Burning Embers co-founder, Alicia Scarborough, is a good personal friend of mine. And I greatly enjoy sharing ideas about my books with her as she shares her ideas with me. And we both get excited and enthusiastic about one another's works. I have a similar friendship with KR Martin (author of the Sovereign of the Seas Series) and JN Tomczak (author of the Kingdom of the Faeries Series) and Tessonja Odette (author of the Lela Trilogy) just to name a few. So my challenge to myself, and if you are having as difficult a time as I sharing an enthusiastic voice when crafting your newsletter my challenge to you as well, is to pretend you are not sending out a newsletter, but that you are sharing a private message with a close friend.
Share with your friend, in the newsletter, updates on your current writing projects, book recommendations, both old & new releases, recent book reviews, or whatever your chosen NLs theme is. I have a strong suspicion, granted at this time it is just a suspicion that has not been tested, that as you get excited about crafting your newsletters, your followers will be more receptive to your message than if you used a bland monotone "here is the link to my new book, everyone please buy a copy" type voice and approach.